TWO ROOMS 7 INCH
released on Big Print 2014 available as a download on
Bandcamp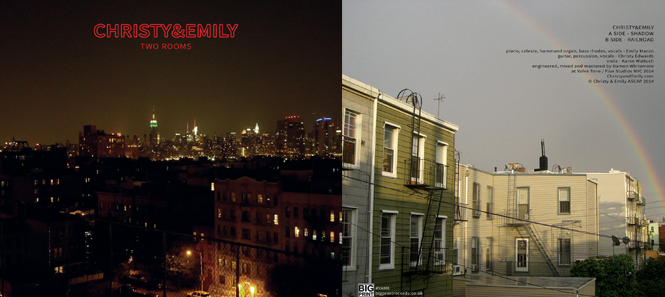 QUICK WORDS SPLIT 7 INCH WITH TALK NORMAL
released on Klangbad 2011.
KLANGBAD ORDER - SHOP FOR PURCHASING OPTIONS
TIC-TAC-TOE
released on Klangbad 2012
Please see Klangbad for purchasing options.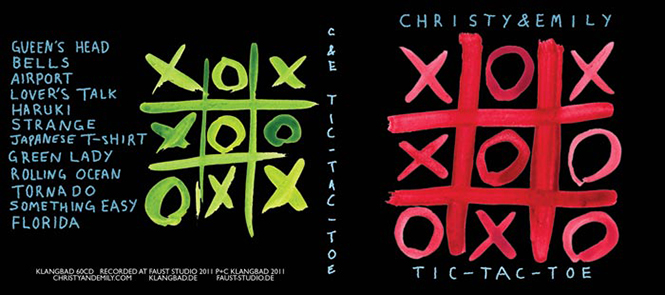 NO REST
released on Klangbad Records 2010
KLANGBAD ORDER-ZUM SHOP / DOWNLOAD OTHER KLANGBAD MUSIC
SUPERSTITION released on Big Print 2008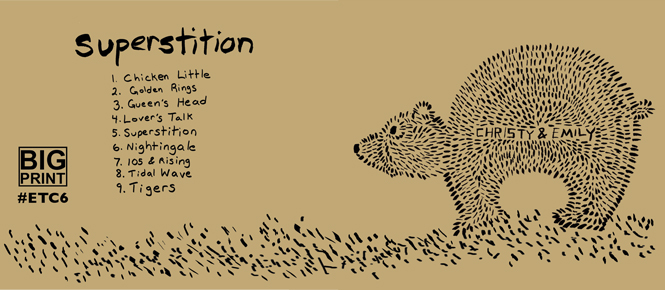 This dreamy Brooklyn folk duo's second album teases with a deceptive sweetness. "Lover's Talk" and "Superstition" come on like benign, soft-edged pop with ghosty bits of melody held together by heavenly harmonies. But there's something unsettling beneath the Wurlitzer organ wub-wub and Christy's reverb-drenched guitar. Doomy minor chords jut out and harmonies diverge as the two ladies sing of evil thoughts and bad dreams. Before long, their overt innocence feels like a crafty, almost creepy shadow play.
-Jessica Hopper
magazine
buy on:
GUEEN'S HEAD
released on The Social Registry 2007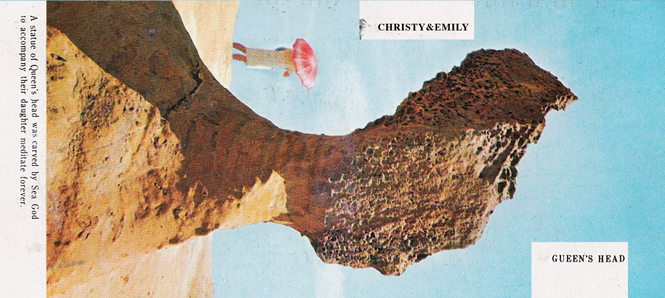 "Thoroughly enchanting...Christy&Emily complicate initially simple-seeming songs by piling on layers of lovely home-studio debris that makes it difficult to tell where structure ends and atmoshere begins."
Time Out NY
"The sound is delicate and considered; abstract piano with guitar accompaniment more than a little reminiscent of the Velvet Undergroud...Christy&Emily are the perfect couple - uneasy on the ear, but in a good way."
I-D
Some Reviews:
Village Voice / Impose / Tiny Mix Tapes / CityPaper / Time Out NY

Places to buy:
The Social Registry
Amazon /
Boomkat /
Other Music /
CD Universe /
Forced Exposure